Building a home? Renovating your home?

Do you suddenly find your home too small? 

Whether you build a new one or renovate your existing home, you need to design it afresh around your present and future needs. 




Custom cabinetry contributes to a large part of the look and feel of a room, as well as its practical functionality.  Here's where New York Woodwork makes all the difference.

With over fourteen years of experience in kitchen and bath, we smoothly execute your home building / remodeling project while keeping and quality standards high and costs economical.  

Products customized for every space

Kitchen counters, breakfast bars, kitchen hood surrounds, shelving units, bathroom cabinetry, high-gloss countertops and tip-out clothes hampers - we do them all.  Or you may want a headboard and drawers under your bed to maximize space in your bedroom, custom cabinetry, dressers and showcases for your closet space, living room, entertainment center, library or study.  

The materials we use are of the highest quality, and we take pride in our workmanship and service.

We also match the wood grain to your interiors, and work with your interior designer, builder or architect to give you the best solutions at the best price.
Getting down to business?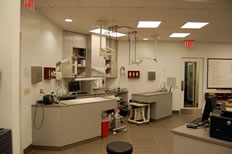 While setting up a new office or redesigning an office to meet the unique needs of your business, take a closer look at the woodwork in the rooms.  
How efficiently is the space used?

Could you do with more storage without compromising on style and comfort?
Entrust your custom woodwork to New York Woodwork.  From wall units to reception areas, shelving units and library and media cabinetry, we have the expertise to make a big difference to the ambience and style of your office, while keeping costs affordable.
But you don't have to take our word for it. Our corporate clients will vouch for our services.
We can contribute unique value to your building and construction projects, interior design projects, or home improvement projects.
Contact us now at 718-622-1622 and let's get started!
New York Woodwork

Top quality. Best value. Great price.

Style and comfort. Custom design. Cutting-edge technology.